Piano Center has 4 branches providing services

New Petchaburi

+66-2314-4038

Bangbon 5

+66-2892-5435

Chiangmai Provice

+66-053-277-990
+66-076-249-111
When you buy pianos from us, we offer you the following services :

- 5 years warranty
- 10 times of free tuning service with digital tuner
- Free delivery service throughout the country by hydrolic vehicles, specialty vehicles for piano transportation
::

We accept credit cards

::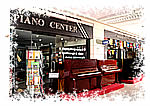 Piano Center - established since 1997, originally at Fashion Island Department Store. In 2002, we moved to Fortune Town shopping center, Ratchada, Praram 9. Then we opened our new showroom at Bangbon 5. In 2005 or 3 years later we opened our third showroom on New Petchaburi Road.
We focus on selling high quality secondhand pianos from Japan and Germany only as they are twice cheaper than the new ones. Moreover, they can last for many decades.
Piano Center : Bangbon 5 branch

73/27-29 Pasakorn 2 Village,
Ekkachai – Bangbon Road,
Bangkok 10150
office hour: Monday - Saturday 08.30 a.m. – 17.30 p.m.
closed on Sunday and official holidays
Tel. +66-2892-5435

Click here for the map

Piano Center : New Petchaburi branch

2243 New Petchaburi Road,
(RCA – Soi Soonvichai) between soi 45 - 47
opened everyday, not closed on holidays
Tel. +66-2314-4038

Click here for the map

Piano Center : Chiangmai


Tel. +66-053-273-600


Piano Center : Phuket

Bypass Rd. sum-gong (Three-gong)
Tel. +66-076-249-111